Arvinder Kaur calls herself a direct marketer and oriflamer. This category of Business Mates Delhi involves building up your own group and network. Keeping your customers interested and increasing your network is the main aim of women in this category. It is also this category where most women begin their entrepreneurship journey. In the first article of this series we shall explore the approach taken by our members to connect with their network and increase their sales.
Let us begin with the story of Arvinder
The first and most common mistake
I made the same mistake what all Oriflamers do in the beginning. I just made a group with my close friends and extended family and started sharing products to sell. Initially I had a great response and sales rose quickly. But within no time my network was gone and sales reduced to zero.
When I analysed what went wrong I realised three mistakes which I was making and then I did some course correction. Here is what I did.
Your behaviour matters
What you do defines you. How do you approach people? Do you have time to reply to their queries?
I have seen women entering the business on direct selling and they keep saying that they do not have time. No person is more busy than any other person. Each one gets exactly 24 hours in a day. What you do in that time is what defines you. Stop telling people that you are busy. Dress up well, learn to speak politely, value other peoples time and improve your communication skills.
Knowledge of product
Whatever you are selling, you have to know that product intimately.
Our old proverb, "Knowledge is power" stands true here. Knowledge of product also helps answering customer queries. It is connected with your behaviour. Knowledge gives you confidence. It also puts a positive impression in the mind of your customers. Reputation is everything in direct selling. People buy products based on trust factor. A thorough knowledge of your product or service will also help you understand how your customers are going to use it. Of course if you are portraying a picture of being busy, you are going to avoid customer queries too.
Do you use it
One of the most important training lessons of Oriflame is use the product yourself first before selling it.
Self experience is important for oriflamers and direct marketers. In case of skin and hair products, you need to know how it works on different body types.
Conclusion
Today I am a confident seller. I got a lot of support from Business Mates members and the training sessions conducted help me grow. I am looking forward to improve more and grow my network even more.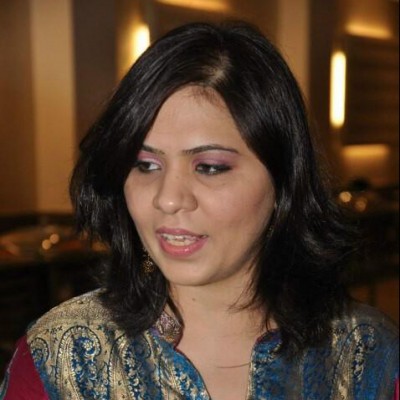 A mother of two, Preeti Bhandari is a colloquial writer. She believes in simple living which reflects in her writings. As the Editor of Narisakti, she intends to use her vast experience to propel this platform to a cult status among entrepreneurial networks.
When not writing she is quilling, both with paper and thoughts.