We are celebrating our 1st anniversary with style on 19th March at Punjabi Bagh, Delhi. All people associated with us, present and past will be present at the event. It is a good opportunity to bring guests along and get to interact with other members. Plus you will get a chance to promote your business in a large gathering.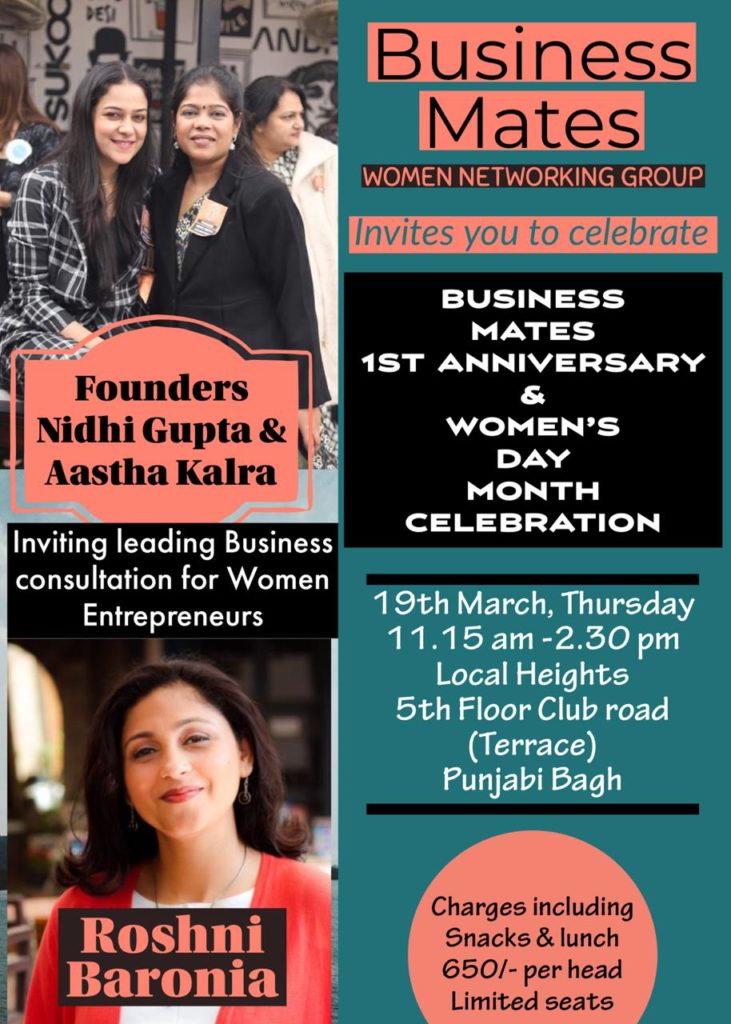 How guests help grow Business Mates
Business Mates Delhi is a women only networking group. We have one member per category in each group. We are two groups strong and growing. In a business networking group, the referral system is the strongest source of business. Members of a networking group advertise among their family and social circle. It is not just about selling a product or a service. When your business becomes a part of your life, you tend to spread happiness.
As an entrepreneur, your friend circle suddenly changes to like minded entrepreneurs. You begin connecting with people who are in the same field or similar business ventures. Reaching out to clients and customers also becomes part of daily routine.
When a guest comes to Business Mates event and converts as a member, she brings in all her business connections and customers along. This increases our customer base and outreach within the group.
Return a business favour to a friend
It is fine that your friend might not be interested in joining your business networking group. But as a guest for an event, it is a good way to make some quick connections without any obligations. So reach out to your friends and business buddies and invite them to be a part of something awesome.