Today we shall explore the complex relationship between brand owners and customers. We shall also see if there is any resemblance to Valentine's Day.
Challenges for small business
Single owner and no employees
Limited marketing budget
Balancing time between creativity and production and Customer relations
Big brands run advertising campaigns. They spend money on packaging and presentation. We know that they claim "customer first" approach but it is only on paper.
Make "customers first" your prime objective
The key to run your business against giants is to take care of your customers well. Here is how you might begin.
Start delighting your customer
When putting on a dress, you might not remember how much you purchased it for or when did you buy it. But you definitely remember the buying experience. We are hard coded to store happy shopping memories. We are also supposed to remember the bitter ones too. A delightful experience for a customer will always be remembered. Delight is at the greater level than happiness. Ecstasy is highest. If you plan to take your customers to that level, then you already on the right path.
Your customers are advertising megaphones
A delighted customer will advertise for free. Thanks to the digital revolutions we are more connected that ever before. A good experience stays on the mind permanently. So whenever there is a query or reference, you will be recommended.
Are you selling a product or providing satisfaction
Shops sell products. Some of them guide you fully though the entire process. They are the ones who aim for customer satisfaction. Some of the rare ones go to setup a relationship for life. As a small brand owner you need to take a hard call on whether you will only sell products.
Concluding
Single business owners and small brands do well when they focus on customers. They have a 365 days Valentine's Day with customers. How do you check if your customer relationship is all about roses and chocolates?
Test One
Are past customers coming back for more? Are you getting repeat orders?
Test Two
Is your struggle all about getting new customers? Do your social media posts get lots of like but no orders?
If test one is a yes then you are on the right path. But if test two is no then my friend, you need to get back to the drawing boards.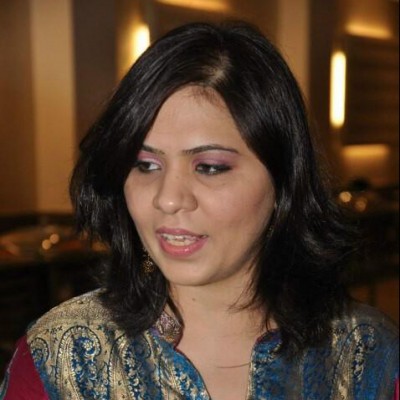 A mother of two, Preeti Bhandari is a colloquial writer. She believes in simple living which reflects in her writings. As the Editor of Narisakti, she intends to use her vast experience to propel this platform to a cult status among entrepreneurial networks.
When not writing she is quilling, both with paper and thoughts.