Governments of the world are coming together to stem the spread of coronavirus. Due to the contagious nature of the virus and no cure or vaccine found till date there is need for drastic measures. This is causing economic disruption on a global scale. But right now everyone is hoping that it does not become an epidemic.
Restrictions on travel and screening of travelers
The vacation season is about to begin and people have already cancelled train and flight bookings for the next three months. With airlines flying empty seats it is economically not viable to fly an aircraft. With restrictions placed by some countries on entry of foreigners and tourists, airline companies are asking their employees to take paid or unpaid leave to curb the spiraling costs. With governments now screening all passengers at international airports and placing suspect cases under quarantine, Due to this the tourist destinations and economy dependent on tourism is taking a major hit. Suspected cases found at Jaipur and Agra mean that global tourists will avoid these places for a few months.
Curbs on mass gathering and empty stadiums
There is a general consensus that mass gatherings will have to be avoided for the time being. This casts a dark shadow across major sporting events like the upcoming ODI Series of India v/s South Africa starting from 12th March 2020. The release of latest James Bond movie, No Time to Die has already been pushed to November. The threat of games being cancelled or played in front of empty stands looms large. PM of India has already declared that he will not participate in celebrations of Holi. This announcement is more symbolic & to create awareness than the actual threat.
Schools shutdown
As a precautionary measure, primary schools across Delhi and several other states have been shut down till 31st March 2020. Exams have been cancelled and marks will be re appropriated based on earlier tests. Shutting down of schools is a drastic measure, but it cannot be done indefinitely. Soon a call has to be taken on some sorts of precautions on long term basis.
Market places and Malls see a decline in footfall
People are preferring to stay home instead of going to parks or malls. Right now it is a kind of wait and watch approach. But eventually as the scare dies down, these places will see an increase in visitors. Plus once the exams are fully done with, then people will look for means to spend time out. Movie producers and distributors are also hoping that people come to the movie halls during the summer vacations.
Work from home for IT Parks?
After an employee of PayTM was detected with positive infection after a foreign trip, there was a general concern of large number of employees working together at a single place. As a precautionary measure, the place has been shut down for a few days to carry out decontamination process. Many companies might place restrictions on foreign travel, but shutting down workplace or using the option of work from home is not feasible. IT companies will get affected by the global economic slow down but it will not be virus related.
The final word…
Authorities are repeatedly requesting the public not to spread fake news or send messages which will cause panic. There are various cures and remedies being send by people but none of them is true. Rumors like spread of infection after importing goods from China are causing great harm to economy. Demand for crude oil has gone crashing. But this is not good for the economy in the long run. The main precaution to be followed is washing of hands with soap and water for at least two minutes. Keep your immune system up by sufficient rest and keep yourself hydrated. It will take about a couple of weeks to get the spread of the virus contained. Till then doctors will find probably find a vaccine or cure. Stay safe and stay healthy.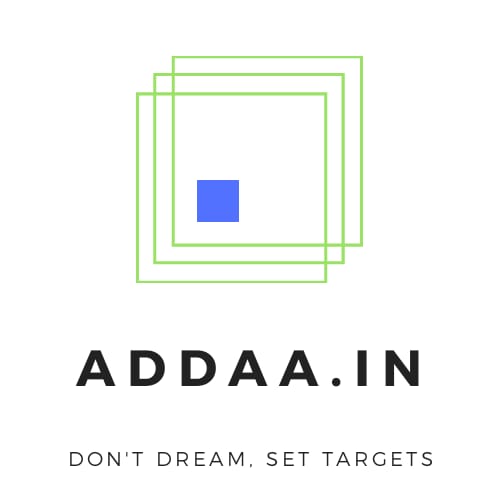 addaa.in is your digital assistant to take an idea or brand online. We provide you with the dedicated accounts manager for social media. From hosting to content, we manage all your needs and tech assistance for hosting your website.