The motors of the world turn by economics. Lock-down is by far the hardest decision leaders of countries around the world have taken. COVID-19 is highly contagious. Infected people require ICU and ventilator support. More the number of patients, the more it puts in strain on the medial resources of the country. Right now the priority of the world is to arrest the rising curve of infected cases. Many countries are reaching there, despite the economic cost.
Phased easing of lock down restrictions
Nation wide lock down will end on 14 April 2020. It has been made clear by the authorities that restrictions will not be lifted fully. They will have no situation where there is a mass gathering of people for any reason whatsoever. The first easing of restrictions will be for
Local travel to place of work within the locality or district level
Opening of factories and offices
Opening of shops other than daily needs like electrical hardware, construction material, kitchen items and utensils and so on
Some non essentials like saloons & parlours, restaurants, etc may be given permission to open
At this point of time long distance travel, interstate travel, railways, airlines, inter-district travel will still be curbed. So will movie halls, malls, night clubs and similar place. Rallies, religious functions, protests, etc will not be permitted under any circumstances.
Second phase of easing of restrictions
The biggest demand of people today is allowing them to travel. Many have a need to travel to different states and at times, different countries. Many have placed their emergency travel plans on hold. During the second phase, as countries of the world ease travel restrictions, airlines will be allowed to fly, Railways will also begin to ply certain trains. At this stage there will be screening of passengers at all places. International travel passengers will be quarantined irrespective of their health status. Schools and colleges will remain closed till this phase.
The second phase will begin only after the steep rising cases curve flats out. Right now in most countries it is rising.
Third phase and removal of most restrictions
With few hotspots sealed and large scale testing at all places, the govt can relax with the restrictions and all business establishments will be allowed to open. Travel related to work and business will also being. Tourism and a few sectors will still remain low. Schools and colleges will open and public places will be thrown open again.
Businesses which will see quick rise and which won't
Utilities and services like saloons, beauty parlous, restaurants, private gatherings, markets, religious places and private ceremonies will see a brisk business immediately after lock down is over.
Services like home bakers or customized beauty services will see sudden rise in demand. As the first phase lifts up, people will still be reluctant to go shopping. But e-commerce platform will begin services and deliveries. There will a huge demand for home delivery of clothes, imitation jewellery, home essentials like spices and pulses and wellness items like wheat grass. So small and medium business, please be ready with your stocks. Services left pending due to lock down like insurance, healthcare, life insurance, everything will be kept on the to-do list.
Travel agents right now are feeling like the end of the world. But it is not. Definitely the average family tourist will be not having travel plans any time soon. But that constitutes a small portion of the travelling passengers. Business travellers, company executives, government officials, political leaders, embassy staff, MNC workforce and so on. All need to travel related to business. International tourists will change plans to local destinations. Hotels will offer ravishing discounts. All this will put the travel agencies as the first front line force to push the offers. Bottom line. Do not lose hope.
It is wired in human beings, their need to travel, need to go out. It is hard coded in DNA. Scientifically anything between 14 to 21 days is tolerable. But nothing beyond 21 days. People will go out and people will spend money. Entrepreneurs will need to be ready now to accept new business offers and let go old ones. Parents are waiting for restrictions to get over so that they can send their kids for some activity classes. So, also be ready to those summer camps.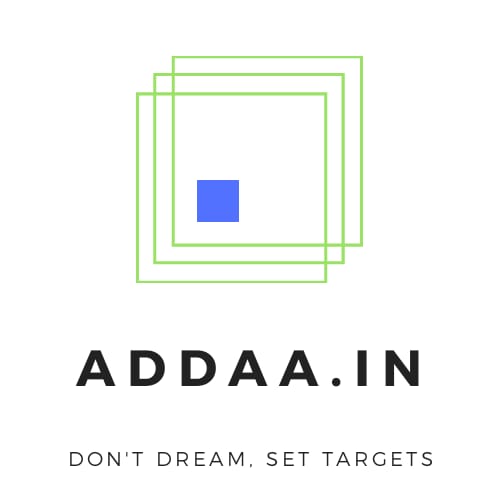 addaa.in is your digital assistant to take an idea or brand online. We provide you with the dedicated accounts manager for social media. From hosting to content, we manage all your needs and tech assistance for hosting your website.