Reena Charles was invited on 28th August 2019 to give a motivational talk to the members of Business Mates Delhi. It was the final meeting for closing of Chapter One. She spoke about her Ek Ehsaas foundation and the changes it was making in the society, bit by bit. She gave us an inspirational talk on how to deal with everyday issues. She explained to us what it means by being a successful woman entrepreneur. Her thoughts and simple methods which she shared with everyone won our hearts and admiration.
About Ek Ehsaas Foundation
Ek Ehsaas Foundation with the support of many other supporters is on a social mission of empowering underprivileged college girls and rural women. We educate them about the significance of maintaining menstrual hygiene and providing them with affordable quality sanitary pads. Ek Ehsaas is one of the leading sanitary pad manufacturers who makes 100% eco-friendly sanitary napkins in India.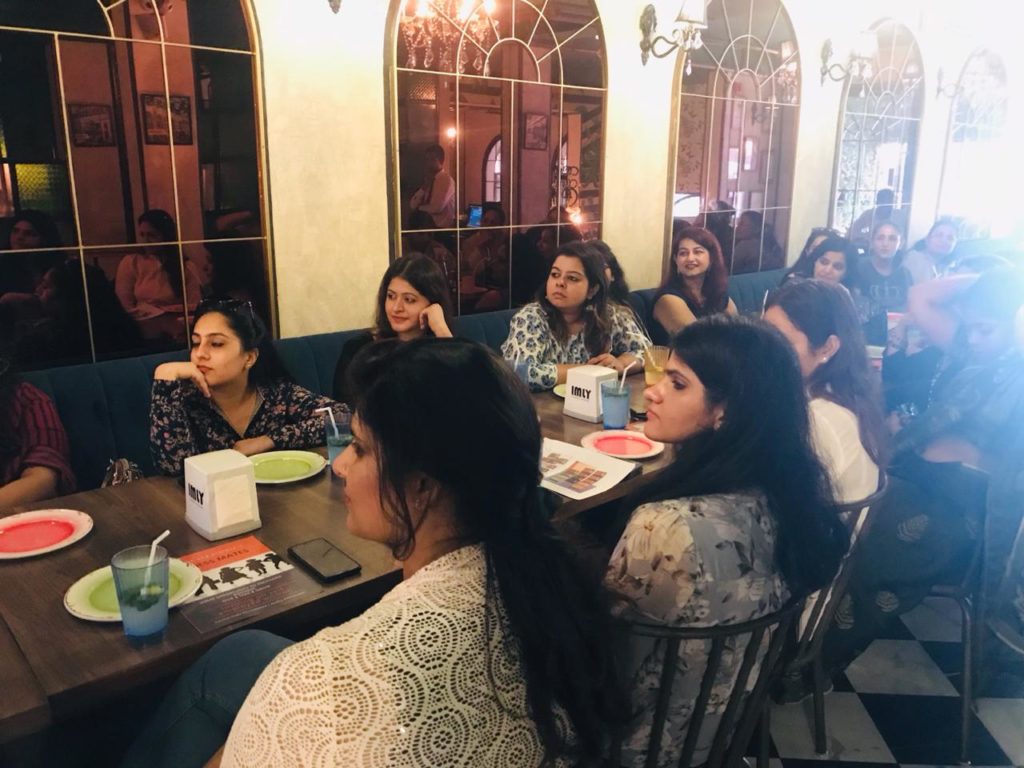 Everyday issues related to women entrepreneurship
Women assume a dual role defined by society. As a home maker and the heart of the family, a woman brings prosperity to the house. She faces a new set of challenges when she decides to step out of the house. Be it for earning a livelihood or running a business empire, A woman will continue to fight the same battle every day. But with dedication and simple aims, a woman always overcomes.
Reena Charles gave simple ways to arm yourself. You should take time to read a newspaper everyday. Prayers and meditation is very effective. They can be included in the routine. Meditation can be practiced by simple ways in day to day life.
Therapy has the power of healing. Therapy session done by Reena Charles go a long way in removing negative energy from the environment. She gave examples of how her therapy sessions have helped people come out of complex issues. It gives her immense satisfaction to conduct therapy and pray from anyone who is in need. In this male dominated society a woman always needs all the confidence she can get to go out and face the world.
Misc points covered
Reena Charles spoke about her family and her journey from an ordinary person to an activist what she is today. She explain us, how she started her journey as a teacher. And how she moved on from a teaching profession to her own NGO. Members of Chapter One were eager to discuss number of issues with her on one on one basis after her talk was over. We at Business Mates Delhi are ever thankful for her guidance and valuable experience she shared with us.