Just make a person feel important and see how the person becomes your fan for life. Professional marketing experts know this and they put it to maximum use. You can see this hack at work everywhere around you. Godmen and women make their followers feel important. Spouses make each other feel important, sometimes even for exploiting. Family members make a newly wed bride feel important. When anyone is at their lowest point in life, just make the person feel important and see how fortunes change. This hack however is also used by people regularly to either rob others of money or fool them in other ways.
Be kind, Be reasonable but also be firm
Giving discounts is not a good idea because this news spreads like wild fire. This will always put a doubt in your customers mind that have they got the right price. If you still feel the need to offer a discount, do it as an annual event for all and announce it on social media. You can also offer discounts on business networking groups like Business Mates Delhi. That way the exclusivity of both your brand as well as offers remains.
Not all people are born to be kind. But with due practise and self learning you can learn how to be kind to others. Value other peoples time. Listen to each and every query and make an effort to answer there. You will get a lot of friends request on social media. They will be followed by offers to date or meet. Be polite but be firm. Kindness too will go a long way to make that person a fan of your brand.
How to make your clients feel important
First understand that there is nothing called as old clients or new clients. They are all your clients. At some point of time in the past they connected with you, liked you as a brand owner, decided to buy a product or service from you. Once the client buys from you they will of course disconnect. But you need not. With so many communication options today you can remain connected in one form or the other. Just a mere saving of WhatsApp number means that the client can see your status forever.
We have seen so many brand owners run looking for new clients. They also spend massive advertising budgets on social media to boost post looking for new customers. But your present customers are your best marketing machines. If they have liked your product and loved you as an owner, they will advertise your brand word by mouth. Why to pay elsewhere for marketing?
Wishing them on important events. Life events like birthdays and anniversaries, achievements by children or spouse if shared on status are important. Do wish them. If you have men folk as clients do not forget to congratulate them when Indian cricket team wins matches.
If you have any offers or discounts, make sure that your clients know about it first. It is just the same like with friends, our closest friend wants to be the first one to know. Or rather they demand to be the first one to know. Same kind of attention needs to be given to clients. Make use of technology and social media for achieving this.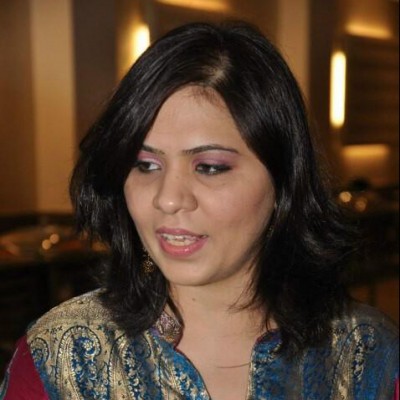 A mother of two, Preeti Bhandari is a colloquial writer. She believes in simple living which reflects in her writings. As the Editor of Narisakti, she intends to use her vast experience to propel this platform to a cult status among entrepreneurial networks.
When not writing she is quilling, both with paper and thoughts.