Roopa Gupta is the founding member of Business Mates. It all began two years back with an idea. Brain storming among members and an idea was born. But it was the persistence and perseverance of Roopa which ultimately paid off.
A great business idea
Cosmetic and body care products are commercially made. They contain chemicals which are not gentle on the skin. Products which are mass produced do not have enough time to go through tests. Also the ingredients used have to be inexpensive to be cost effective. All that means we cannot be 100% sure that you have the best product that money can buy.
We asked this question to ourselves. What do we desire the most? A product that we can buy the money worth and which we can be sure about purity.
Roop Vedaa provides us exactly with that.
USP of hand made products
Hand made body care products are crafted with a carefully curated formula. We can even customise a formula as per individual requirement. That is how Roopa approached her product. She would first discuss with the client and understand the requirement. Then she chose the right product or product mix. Ship it to the client and wait for the feedback.
Curated products can have varied effects on body types. That is why it is important that feedback taken after use. Roopa ensured she kept in regular touch with the client on how the product is working. Timely corrections also ensured that the customer gets the full money worth.
Right approach on social media
In the digital world of today, a presence on social media is a must. It helps reach out to a newer and larger audience. Social media is all about presentation. Posts which promote a brand have to be well made and artistic as well as at the same time convey a message. The social media account of Roop Vedaa represents all that.
https://www.instagram.com/roopvedaa/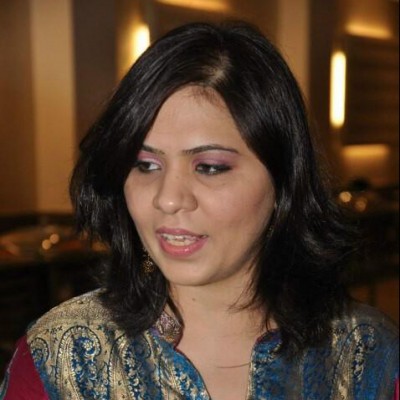 A mother of two, Preeti Bhandari is a colloquial writer. She believes in simple living which reflects in her writings. As the Editor of Narisakti, she intends to use her vast experience to propel this platform to a cult status among entrepreneurial networks.
When not writing she is quilling, both with paper and thoughts.