Instagram began as a photo sharing app, but quickly rose to become a formidable social media platform. It is the most popular app after Facebook. On Instagram, it is a matter of 5 to 10 seconds when a follower decides whether your post is worth a like. But before that, you need followers. Lets see how.
Ways to increase followers
Complete your bio & profile information : Profile picture, name, website, bio, category and all contact information. Bio can include smileys and hashtags too. Just below the profile information is the Story highlights where your products and services should be showcased. Lastly as soon as possible, get your account verified.
Follow your friends and relatives : If it is true in real life it works on social networks too. Familiar people will like your posts and comment too. And reciprocating or appreciating back is just as easy. Do not forget your school and college friends and former office colleagues.
Make new online friends : Online world is not that safe anymore, but its not that dangerous either. Instagram is one of the safest social media platform. Get to know people with similar interests and exchange business ideas with them. Interact with experts and enrich your knowledge.
Connect with existing customers : Everyone is on social media today. In the old days there was exchange of visiting cards, now its online. Take a minute to spare and bring out your smartphone and politely ask for social media accounts. If time is short, go for Instagram only. Phone number includes.
Linkup with entrepreneurs : Follow people who are related to the field you are pursuing. Like their posts and drop a comment about their work. You can also search their followers and send their a follow request. Go through the recent posts and those who have like them. Further expand your reach.
Ways to increase likes
Business Mates Delhi has a webmaster or admin who manages the social media accounts. It is the responsibility of this person to run promotion campaigns within the group. This person is called dedicated accounts manager or IT manager for short.
Run a follow loop : Follow loop is one way of increasing followers and likes. Once your join a group, you are send a post and caption and names of three persons to be tagged. This has to be posted on your feed. You have to mention three accounts and ask your followers to like their ten posts each. After this task is over, each of your follower will comment a confirmation. Follow loop gives a lot of followers and likes to a group.
Share a post in WhatsApp and Facebook Groups : Accounts manager can keep track of posts by group members and encourage sharing. A group is fastest way for promoting your content.
Sharing is caring : In the world of Instagrammers, sharing is great. SFS, Follow for Follow are all buzz words. Feature other posts regularly in your stories. If someone features yours, please reciprocate. Use the feature of close friends to notify that new content is up. Ask your group members not to keep accounts private and tag your group members. Tag your friends in comments too.
Great Content, Swing might be king but Content definitely is King : Great content always scores. Bright pictures, colorful graphics, catchy caption, hashtags, Relevant content which is unique is loved by audience as well as Google too.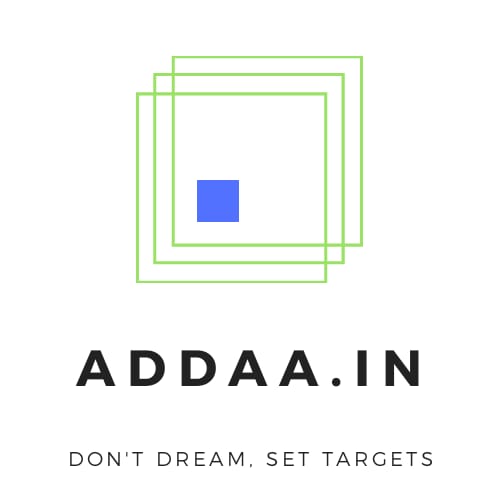 addaa.in is your digital assistant to take an idea or brand online. We provide you with the dedicated accounts manager for social media. From hosting to content, we manage all your needs and tech assistance for hosting your website.