It was sheer chance that I landed in Likhavat Academy for a therapy session. Graphology and handwriting analysis caught my interest that time. I have to thank my dearest friend, Aastha Kalra for this new direction which she gave to my life.
What is graphology
It is the art and science of understanding a person's personality through handwriting. Impression, pressure, smoothness of the strokes give insight into the personality of a person. Corrections in handwriting will help change personality and that is where grapho-therapy comes into play.
Likhavat Academy headed by Nidhi Gupta is a one stop institute where I began studying handwriting improvement first and later successfully completed the Graphology course, all levels. It is not everyone who is selected for this course. There is a selection process which I cleared with flying colours for which I feel so proud. Graphology branch and courses are handled by Nidhi Gupta and Aastha Kalra. They guided me through each level and have such a great contribution in shaping my life into a full time career.
I began with a few students who were provided by Likhavat Academy. Every teacher who successfully completes the course is provided guaranteed placement and students. The academy has tie-ups with schools and education institutes for running handwriting and calligraphy courses.
Covid disrupted my plans
When I finished my courses and started teaching, I was prepared only for contact classes where students sit in front of me. COVID changed everything. As Likhavat Academy evolved to move to online classes, so did I. That way it came as a blessing because in past two years I was able to work from home, increase my student base and look after my family also.
I haven't planned anything for the long term. Right now I am able to balance life as a homemaker and entrepreneur. As the lockdown and COVID situation improves, I am ready for contact classes too.
I am qualified in handwriting improvement as well as graphology. For students it is important that they are able to write legibly during exams and finish all the questions in time. Speed writing is my speciality. Each child is different and I use all my experience to get a child confident during those 15 days of training.
https://www.facebook.com/handwritingclassesknikaarora
https://www.instagram.com/handwriting_classes_knikaarora/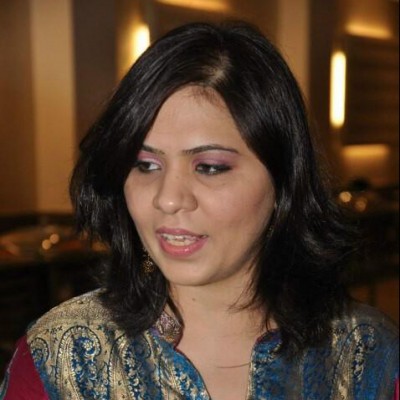 A mother of two, Preeti Bhandari is a colloquial writer. She believes in simple living which reflects in her writings. As the Editor of Narisakti, she intends to use her vast experience to propel this platform to a cult status among entrepreneurial networks.
When not writing she is quilling, both with paper and thoughts.