It was an evening sun cast long shadow on the ground. The sky was ablaze with fire of setting sun. The pale crescent moon shone like a silvery claw in the night sky. The occasional barking of a faraway dog broke the silence of the night when the girl was born in the middle-class family striving for survival this competitive world and was named as Durga. As a giant to play with boys and girls of her same age group but not with dolls anymore, she chose rugby this time. She went to school not just a sincere topper but a leader among her classmates.
On the first day of college she was full of dreams but not fearful this time of ragging. Durga was enjoying her freedom but was confident about her limitations this time. As Durga belongs to good family she was supposed to obey her father. Here comes the day when she was dressed in bridal finery with touch of feminism and looking forward for her better half. Parents felt proud of sending Durga to her prince charming but was not aware of the wrong intentions that was creping along.
One day Durga was travelling with her husband and suddenly they met with an accident. Somehow her husband managed to get out of the car but not Durga. She got severe injuries, her spinal cord broken; her finger joint was badly injured. After spending two months in the hospital, a doctor came to her and said since her spinal cord is broken she would never sit. Durga    happily smiled. Another day the doctor again arrived and said "I just got the news from mom that you wanted to be a painter but your fingers are badly injured and you will never be able to paint again. Durga gave two minutes to herself and said "its ok". Durga was a adamant lady she wasn't shattered by such harsh condition. Durga planned to fix herself and to fight her fears. Her first fear was that she could never paint so she Durga told her mom that bring some paint or colour for her. Then she started to paint her emotion, they looked beautiful but the hidden feeling inside it only she could understand. But day by day she enhances her drawing and was able to defend her first fear.
Now Durga is a boss lady who may be a nurturing gouge at home but on career front she is Durga. The leader, the achiever, the successful modern-day women. She wears red in her lipstick and in her clothing and skill and determination as her weapons. She sits on her lion i.e. her chair and she rules! She commands her team and her brand.
For today's Durga, success could come in any form! With women entrepreneurs on the verge of outnumbering men, every women is invoking Durga within her.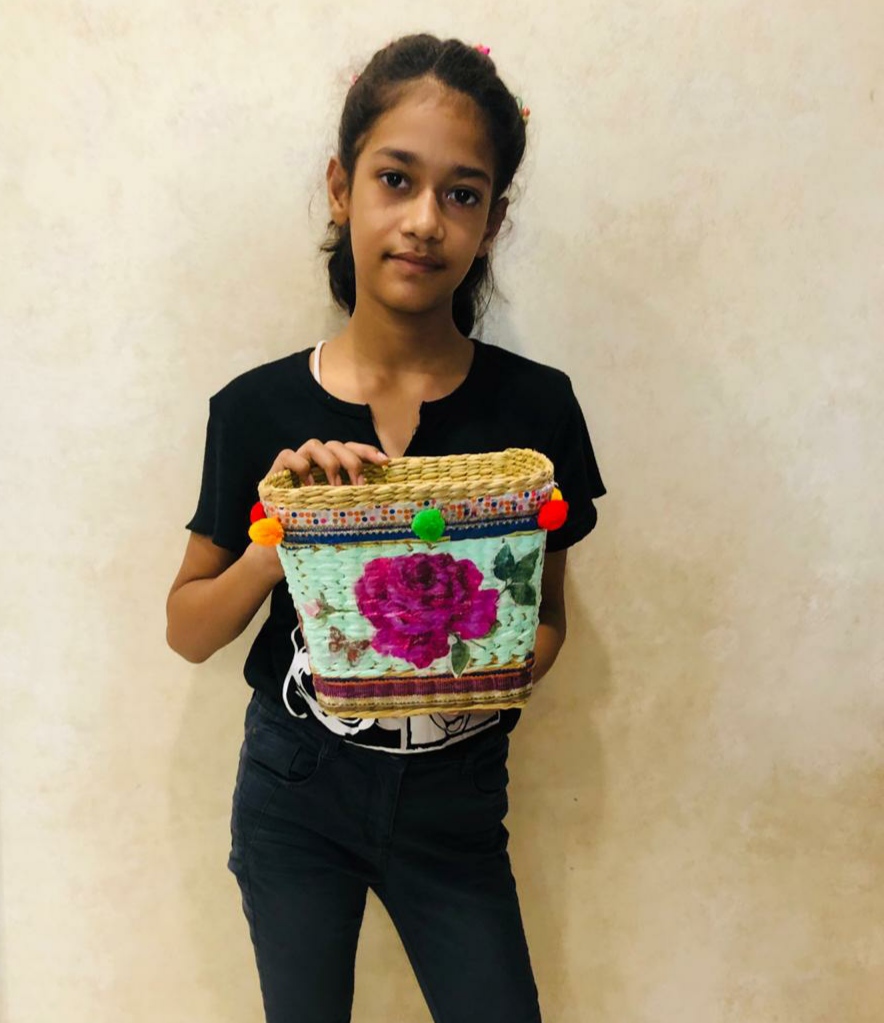 This article has been written by Vrinda who is a Std 8th student. She studies in St Thomas School. She has a flair for creativity and on her way to discover where her true talent is.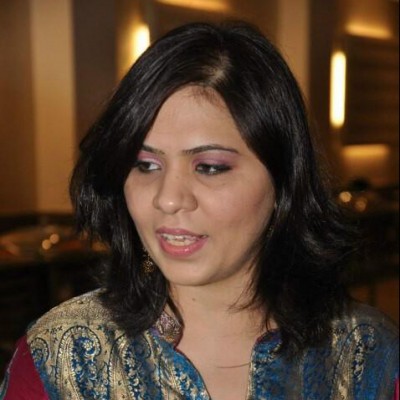 A mother of two, Preeti Bhandari is a colloquial writer. She believes in simple living which reflects in her writings. As the Editor of Narisakti, she intends to use her vast experience to propel this platform to a cult status among entrepreneurial networks.
When not writing she is quilling, both with paper and thoughts.