If there is one person from who anyone can derive inspiration about selling and marketing, it is Rasshmi Goel. Her list of achievements is phenomenal. She started selling during the age when there was no social media, WhatsApp and Internet. instead of smartphone there is a black BSNL telephone which was only supposed to be used during emergency. So in the connected world of today let us find out what is her secret.
Entrepreneurs need to work 24 x 7
If you want to sell you need to have the energy to work. There are no holidays or festivals for me. If my customers are celebrating their festivals, it is business time for me. So for all those young women who want to do direct selling, be prepared.
In order to sustain that energy level you need to have a healthy routine. Take care of your diet, eating and sleeping habits. A fit body will help you sail easily thought the day. Recently I was blessed with a grand child. It dawned upon me that I have really put many years behind me. At this age too I can challenge any young person for an endurance contest.
You won't get far selling things
Early on I realised that just selling limits your capability to earn money. People only buy limited things. How often will any woman buy for kitchen, not even once a year.
I describe myself as a kitchen makeover specialist. I have intimate knowledge of kitchen and I do makeovers without breaking down anything. So rather than selling one or two Tupperware products, I sell an entire range.
People come to me for advise. I do not turn them down. I answer all their queries, give them suggested designs and send them best wishes from time to time.
Social media is not everything
Single owner entrepreneurs depend on the social media for sales and promotion. But I am not so familiar with the smartphone. However that is not stopping me in any way. I connect with my customers directly. Works to my advantage as people connect more in person than virtually.
I am also one of the oldest member of Business Mates Delhi. It has helped me with training activity. The regular business meets helps connect with other members and share ideas.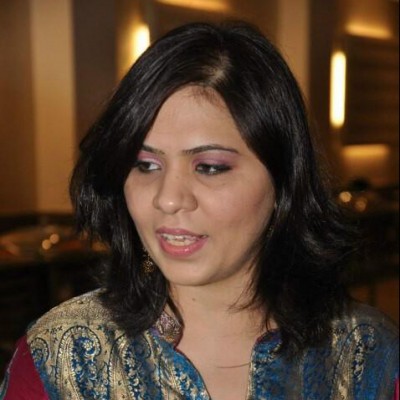 A mother of two, Preeti Bhandari is a colloquial writer. She believes in simple living which reflects in her writings. As the Editor of Narisakti, she intends to use her vast experience to propel this platform to a cult status among entrepreneurial networks.
When not writing she is quilling, both with paper and thoughts.