It is mid November and time for another monthly meetup for Business Mates Delhi. This time we have Services Special. Business Mates Delhi is a Woman's only networking group. It is the only group in Delhi NCR which is managed fully by women. It consists of women entrepreneurs in unique categories. We conduct activities throughout the year and most prominent is the monthly meetup. Meetups are theme based and this time we thought to cover about services.
Summary of Services Special
Date of Meetup – 13 Nov 2019
Time – 11 am
No of members participated – 16
No of members who introduced their services – 10
Visitors – 2
Introduction by Host, Vineeta Malani
First she welcomed all members and guests to her Vineeta Malani's Classes as selected venue for the present meetup. She went on to explain the concept of business mates and entrepreneurship. Further she covered the concept and need for English Classes and how English learning improves the overall personality of a student. Finally she thanked all members who came to attend the meet taking out their valuable time.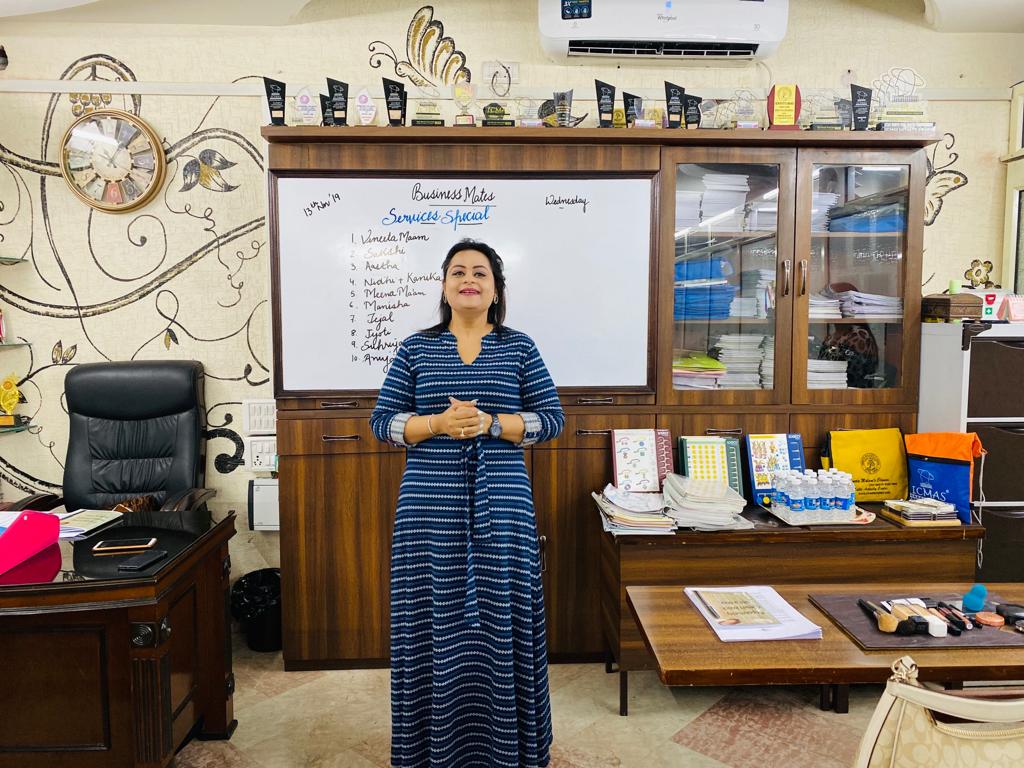 Detailed brief by Nidhi Gupta, Founder Business Mates Delhi
Nidhi Gupta welcomed the members and explained briefly about the concept of business mates. This meetup had visitors who were permitted to attend but cannot promote their products and business till they become full time members. The concept of services was explained and list of members who will be speaking about their business. She also brought out the progress over social media and various digital assets maintained by Business Mates. Sharing expansion plans for future she listed the centers might be opened in various parts of Delhi.
Dazzle by Sakshi Gogna
Sakshi Gogna is a free lance makeup artist. She promotes her brand by the name Dazzle. Sakshi explained the basics of makeup. To help members understand certain concepts, she demonstrated a makeup technique on a lucky and willing participant, Ruchi Nagpal. A detailed way as well as quick way of make up was shown. It depends on time and occasion as to what approach should be taken. She explained the various brands in market and kits which can be used.
Signature Analysis by Aastha Kalra
Aastha Kalra is a certified handwriting and signature analyst. She explained the concept of signature moulding and how to take signature samples. Changes in signature helps in making huge changes in your life and personality. This hugely benefits you in personal life as well as professional also. Aastha Kalra is a certified graphologist from Likhavat Academy Pvt Ltd and she has a huge fan following.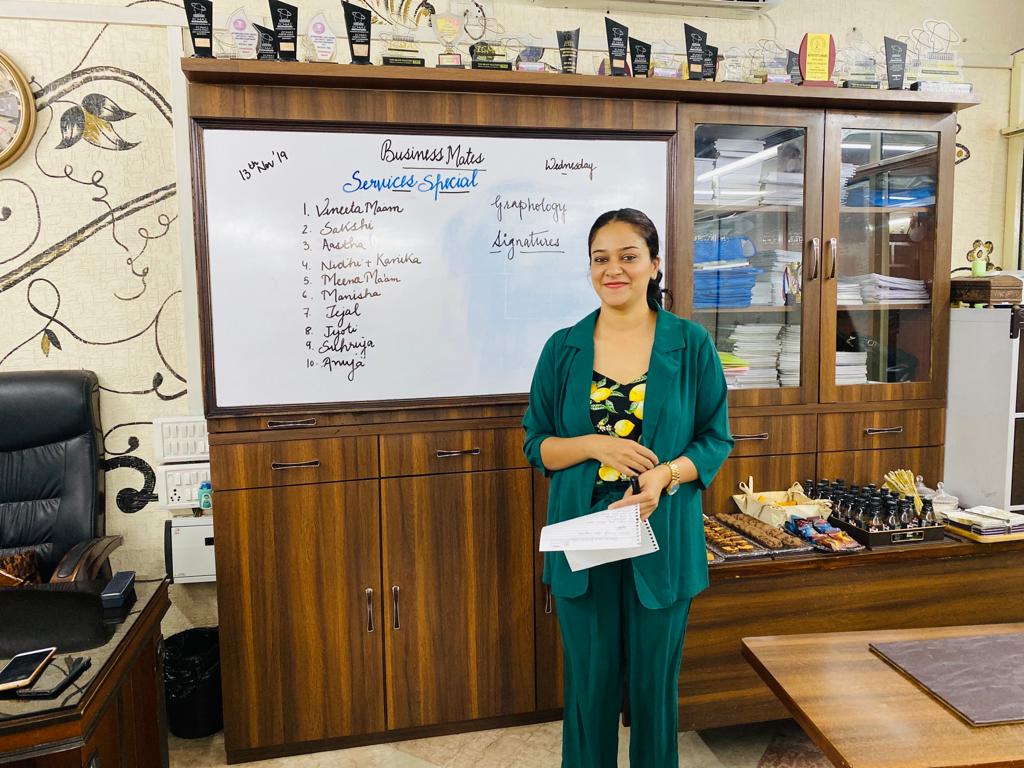 Handwriting Analysis by Nidhi Gupta
Your handwriting is a peep into your personality. Nidhi Gupta is the Director of Likhavat Academy Pvt Ltd. Last ten years Likhavat Academy has done pioneering work in Handwriting analysis and Graphology. She also conducts regular classes on Handwriting Improvement and Calligraphy. Nidhi Gupta explained members the basis of handwriting analysis and three zones of handwriting. Members listened with rapt attention as this was a new concept.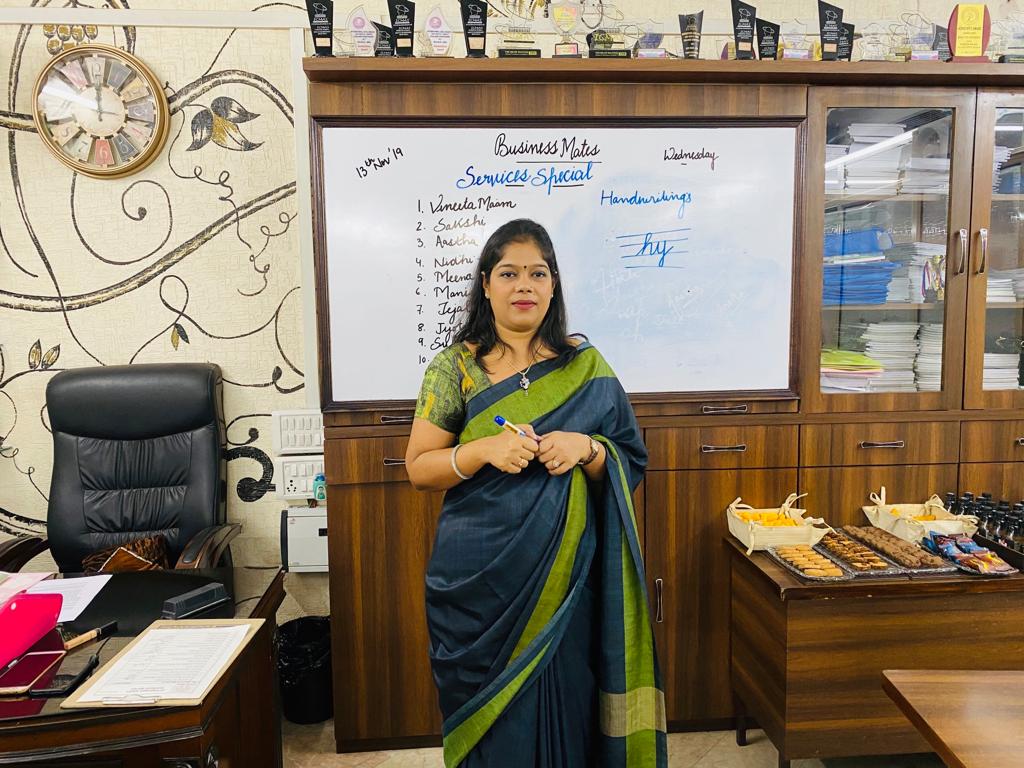 Lekhnee Academy by Meena Kumar
Meena Kumar is a teacher with more than 10 years experience in teaching abacus, vedic maths, calligraphy and handwriting improvement. She is also taking regular school subjects for students of all classes. Recently she has shifted to a professional premises at Hari Mandir at GTB Nagar. Lekhnee Academy has expanded their courses to include robotics and the academy is continually increasing their subjects and activities.
Sukaone by Manisha Yadav
Every business needs a strong online presence. Today brands are setting aside budget for online digital marketing. Sukaone is a digital media and marketing agency created by an MBA student who is a member of business mates. Manisha introduced the concept of digital marketing and promotion on social media and website. She also explained the concept of professional photography and one page website.
Nutrition by Tejal Bhansali
Tejal Bhansali is a trained nutritionist and a part of Business Mates Delhi since chapter two. She is expert in her field and has number of satisfied clients working with her diet and nutrition plan. She explained the nuances of food and healthy lifestyle. Confidence with healthy living.
Travel Paradise by Jyoti Malhotra
Jyoti Malhotra has joined Business Mates Delhi in the category of Travel Entrepreneur. She is well known for giving personalized experience and best packages for members. She described her experience with Vineeta Malani from whom she gave a package for Kerala.
Triyosh by Supriya Anand
Supriya Anand has worked in the services sector for a long time. She specializes in customer follow up and feedback. She explained the concept of customer services and how interaction with members increase business for entrepreneurs.
Divine Vaastu by Anuja Monga
Vaastu is an ancient architecture system followed since Vedic times. Introduction of modern architecture by British ruled India sounded the death knell for the industry as a whole. But India is once again rediscovering this ancient art and science of building structures by vedic principles. Anuja Monga explained the various concepts of vastu. She enlightened the audience and gave a introduction to the principles of Vaastu Shastra.
Winding up
At the end, visitors gave their introduction about their business and what they felt about Business Mates Delhi. One of the members Parul Gupta who is an entrepreneur in Hand made eco friendly gift packing just confirmed that she will join business mates as a member.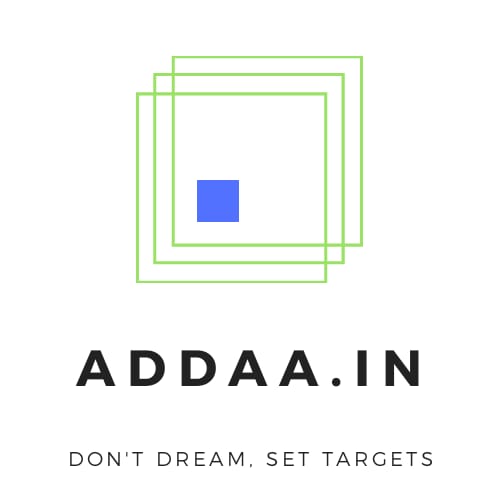 addaa.in is your digital assistant to take an idea or brand online. We provide you with the dedicated accounts manager for social media. From hosting to content, we manage all your needs and tech assistance for hosting your website.