Gurpreet Kaur is an entrepreneur and owner of the brand, Ceramic Graphics. She started learning art at a young age and dabbled in various art forms. We asked her about thoughts on business mates and entrepreneurship.
Why did you join Business Mates?
Seven years back at a young age I began my journey as an entrepreneur. I am still very young and consider myself as a learner. Though I am well armed with all the necessary skills needed for my art work I know very little about business and brands. Such things are not taught in regular schools and colleges. Even an MBA degree gives you the knowledge of business administration but not about wealth creation. So the only way left to learn these skills are from fellow entrepreneurs.
I would like to thank Nidhi Gupta, the owner of Likhavat Academy who suggested me the idea of joining Business Mates. It is a women only entrepreneurship group which has brand owners across more than 50 plus categories. Members share business ideas and marketing tips with everyone. Plus there are weekly activities so that everyone is benefitted. They also organise guest lectures and invite reputed people from the business world to give us training and motivation. I am learning a lot from Business Mates.
How has your journey been so far?
Whatever success I have achieved, all credit goes to my mother. She loves painting and drawing and that caught my interest since childhood. She enrolled me to learn all sorts of activities related to art and craft. I first started with calligraphy and then moved to other forms of art. I tried out different mediums. After 12th I enrolled in art classes too to learn the various skills. I do paid art work as well as take art classes for children.
Art is the best way to express thoughts. It is also the easiest way to express your emotions on paper. For children it is important that they do art so that their minds are brought from the online world to the real world. Drawing and painting is now a life journey for me which I want to continue with. I also aim to become a successful entrepreneur and take my brand to greater heights.
https://www.instagram.com/ceramic_graphics/
tel:+919999621610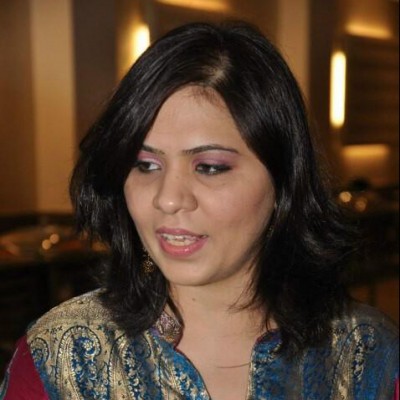 A mother of two, Preeti Bhandari is a colloquial writer. She believes in simple living which reflects in her writings. As the Editor of Narisakti, she intends to use her vast experience to propel this platform to a cult status among entrepreneurial networks.
When not writing she is quilling, both with paper and thoughts.